Since we began the Hit Like A Girl contest in 2012, the growth of female drumming around the world has been incredible. Our efforts to support female drummers— and create more of them— helped start a movement if not a revolution. Recently, in looking for ways to expand the program beyond its primary focus on the drumset, we felt that a second focus on hand drumming might be equally effective in expanding the female drumming community. After all, hand drums are even more musically, historically and culturally ubiquitous, diverse and accessible than the drumset.
Hit Like A Girl is therefore proud to introduce our new World Percussion program called "Drum Summit". Like Hit Like A Girl, Drum Summit is designed to encourage and empower girls and women to play drums and share their drumming experiences. Here are just a few of the program's goals and features:
Drum Summit has an advisory board made up of the world's top female percussion artists, educators and facilitators.
Produced in conjunction with our advisory board, the Drum Summit website offers a variety of educational information and resources along with professionally and community-created content.
In its second phase of development, Drum Summit will create guidelines and downloadable, multi-lingual materials to facilitate and support female drumming events organized by local, independent female drummers, all over the world.
Please read through the descriptions of the project on the pages of this website to get a better feel for our mission. Then pick up a drum… and join the revolution.
Special thanks to Dom Famularo and Peter Greco for their invaluable contribution to Drum Summit.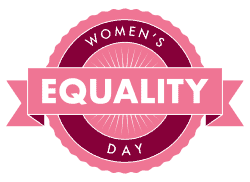 Drum Summit Global Celebration Of Women's Equality Day 2020.
Thanks to the nearly three dozen of today's top female drum and percussion artists from around the world who participated in the day-long, global celebration of drumming, gender equality and the 100th Anniversary of the ratification of the 19th Amendment on Women's Equality Day, Wednesday, August 26th, 2020. Please view the reposts on the @drum_summit Instagram page.
Alyssa Decaro • Ava Nahas • Carolyn Brandy • Carrie Staller • Charu Hariharan • Cindy Goldberg • Cristina Morales • Dani Markham • Hamta Baghi • Janelle Burdell • Jessica Helen • Joannie Labelle • Kelsey Lee • Kristen Arant • Lilliana del los Reyes • Madelin Espinosa • Marla Leigh • Michelle Abu • Maneswita • Mona Tavakoli • Monette Marino • Nasrine Rahmani • Nikki Campbell • Noriko Terada • Pauline Roberts • Roni Bat-Or Parnass • Sarah Reich • Swarupa Ananth • T. Ayo Alston • Valerie Naranjo • Women Of Rhythm





An open letter from David Levine, Executive Director of Hit Like a Girl Contest: Being Executive Director of Hit Like A Girl over the past 8 years has been a tremendously humbling and rewarding experience. Since we started the contest in 2012, the growth of female drumming around the world has been incredible— creating a movement if not a revolution. And, from what I've seen, there are many young female drummers who will perpetuate this growth by becoming major influences on other girls and boys in the next few years.
Read More

→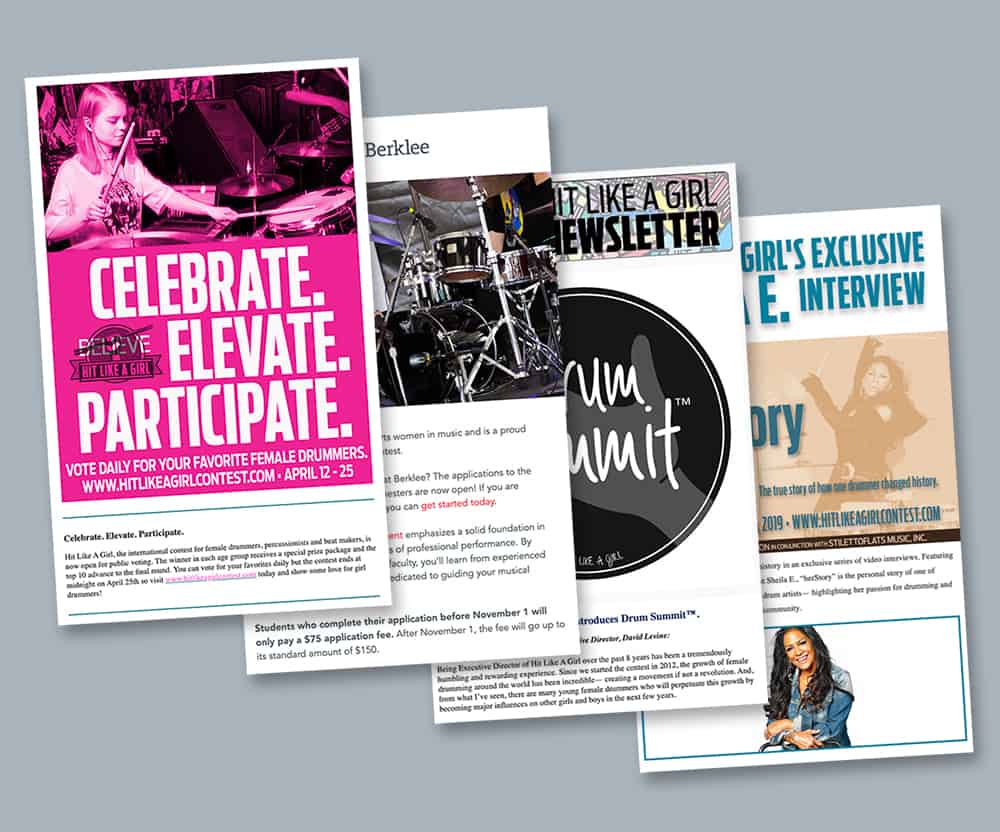 Sign-up for the Hit Like
A Girl Newsletter today